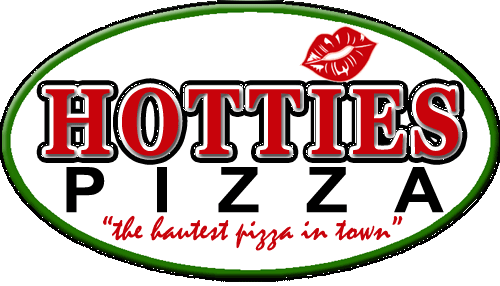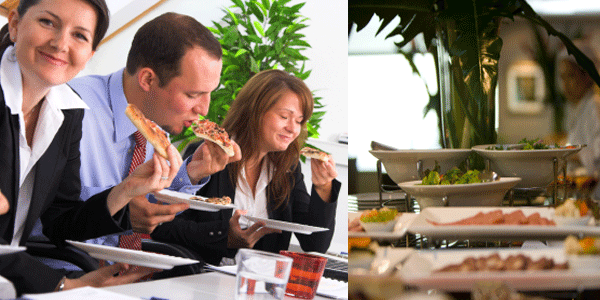 If you're looking for a delicious, easy to serve meal for your next office luncheon,
school or church function, or private party, consider Hottie's Pizza.

Our Catering is ideal for:
Weddings ~ Rehearsal Dinners ~ Bridal Showers ~ Engagements
Graduations ~ Birthdays ~ Family Gatherings
Baby Showers ~ Anniversaries ~ Retirement Dinners
Business Luncheons ~ Business Meetings ~ Or Any Special Occasion!

Let Hottie's prepare pizza or Italian Sandwiches & salads for your next special event or meeting.
Pizza is popular with nearly everyone and offers enough choices to satisfy even the most difficult guests,
which makes it an easy choice for meal planners. It is also easy to serve and requires no additional preparation.
All of our pizzas or sandwiches can be served with a variety of fresh garden salads and hot garlic bread sticks.
We have a variety of extras also, pizza sticks, Hotties Wings, Meatballs, to name a few.
All the plates and necessary utensils are included.

We pride ourselves on our quality as well as our service.
To make your event planning easier, we offer corporate charge accounts with monthly billing.
Pick Up Service ~ All food and additional items will be ready for easy transportation to your home or event location.
Includes consultation with one of our catering specialists about last-minute food preparations before serving.

Full Delivery & Set Up Service ~ All food and additional items will be delivered to your home
or event location and set up by our professional staff.

Delivery, Set Up, Serving Staff & Cleaning ~ Includes our professional serving staff for the length of your event.
Copyright 2011 - Hotties Pizza